Each year, the artist residency will create more connections between photographic production, contemporary art and the public.
The Mougins area and its local residents, its status within 7 the metropolitan community of Cannes Pays de Lérins and the Sophia Antipolis technology hub, and its relations with neighboring towns, will all be at the heart of the concerns shaping the artist residency. By testifying to the diversity of photographic practices, the works of local residents will challenge the identity of this ever-changing and constantly redefined territory, bringing genuine added value to the region's culture and tourism policies.
The ambition, year upon year, is to showcase, to exhibit and to collect moments and layers of real life in Mougins. The photographic residency will take place at a site annexed to the Center of Photography, in what is now the Espace Culturel. The winning candidates will be selected by a jury made up of professionals and representatives from the municipality and the Ministry of Culture (DRAC). Candidates will be put forward by the joint directors of the Center.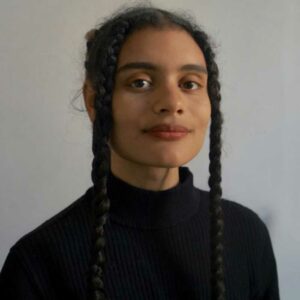 Cédrine Scheidig
From 10.12.2021 to 11.12.2021
Cédrine Scheidig, newly graduated from l'École nationale supérieure de la photographie d'Arles, is the first photographer to be hosted in a residence. Her artistic work focuses on the contemporary concerns of diasporas.
She explores intercultural identities and personal narratives through a wide range of themes: colonial history, modern mobilities, the relationship to nature and self-discovery.
During her residency at the Mougins Center of photography, Scheidig explored the youth of Mougins, an age of life marked by transitions and transformations.