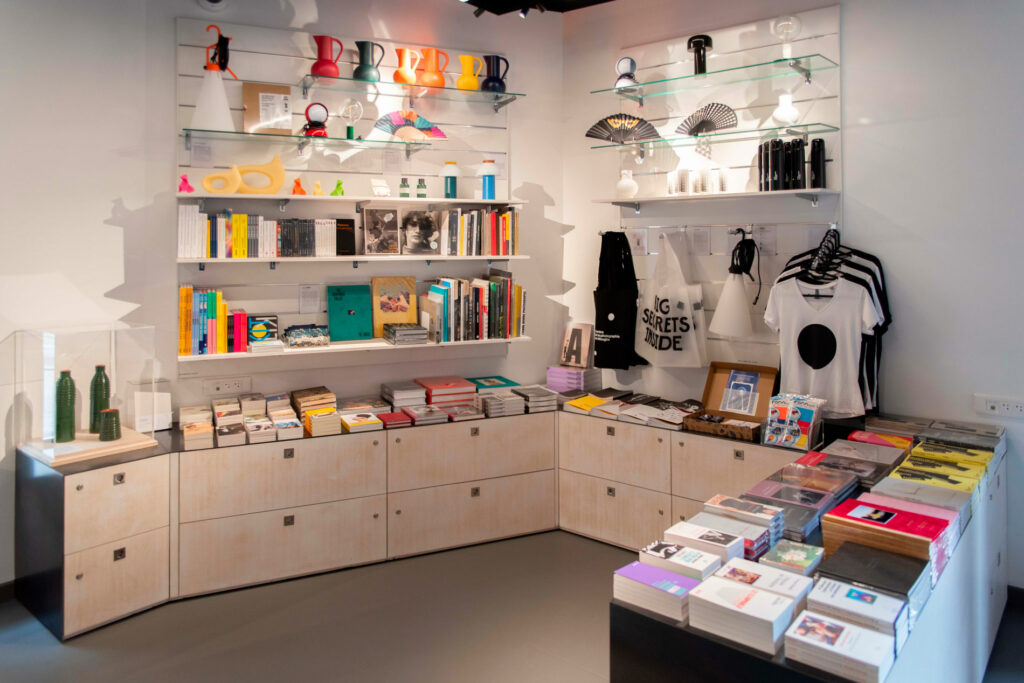 Mougins Center of photography, The Store
©Communication Ville de Mougins, 2021
The Mougins Center of photography has chosen to present in its store products that distinguishes itself from the usual "souvenir shops" in museums.
The Center wishes to support artistic creation and not play the card of overconsumption by avoiding the pitfall of gadgets and by favoring the prism of design. The ambition is to address a large public, both in terms of generation and social background, offering a wide range of prices.
The store is open during the exhibition periods

:

April to October : from 10am to 7pm Closed on Tuesdays
November – March : from 1pm to 6pm Closed on Mondays and Tuesdays

Find us at 43, rue de l'église 06250 Mougins. +33 (0)4 22 21 52 12

+33 (0)4 22 21 52 12

Follow us on Facebook and Instagram: @centrephotographiemougins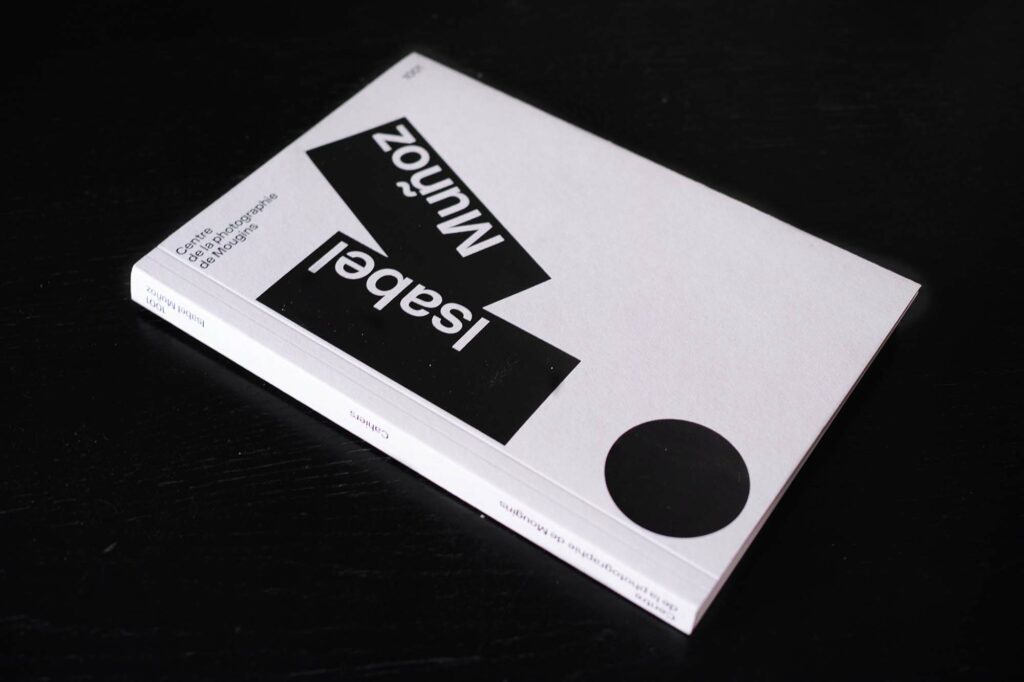 Cahiers #1
« 1001 » : Isabel Muñoz
This first edition of Cahiers looks back at the inaugural exhibition of the Mougins Center of photography, devoted to the Spanish photographer Isabel Muñoz and her works produced during numerous trips to Japan.
Authors: Yasmine Chemali, François Cheval, Stéphane du Mesnildot, Yuta Yagishita, Pascal Bagot, Emil Pacha Valencia.
Nb of pages : 176
Price : 29€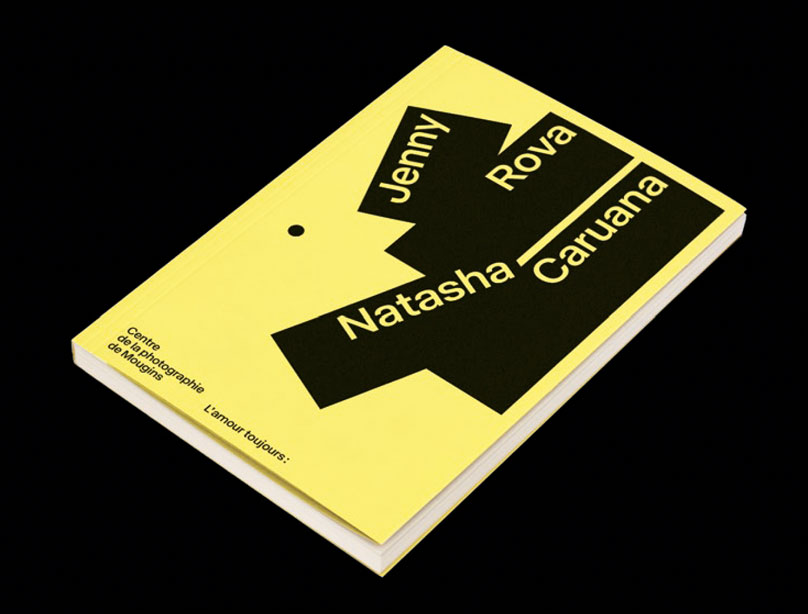 Cahiers #2
« L'amour toujours : » Jenny Rova + Natasha Caruana
Photographers are not immune to emotional experience! Dedicated to the exhibition "Love, Eternally", the second edition of Cahiers is dedicated to two female artists Jenny Rova and Natasha Caruana. Their works result from personal stories told through familiar experiences.
Authors: François Cheval, Laurence Pourchez, Jenny Rova, Natasha Caruana, Dr. Chris Hoff, Christophe Perrin, Yasmine Chemali.
Nb of pages : 192
Price : 29€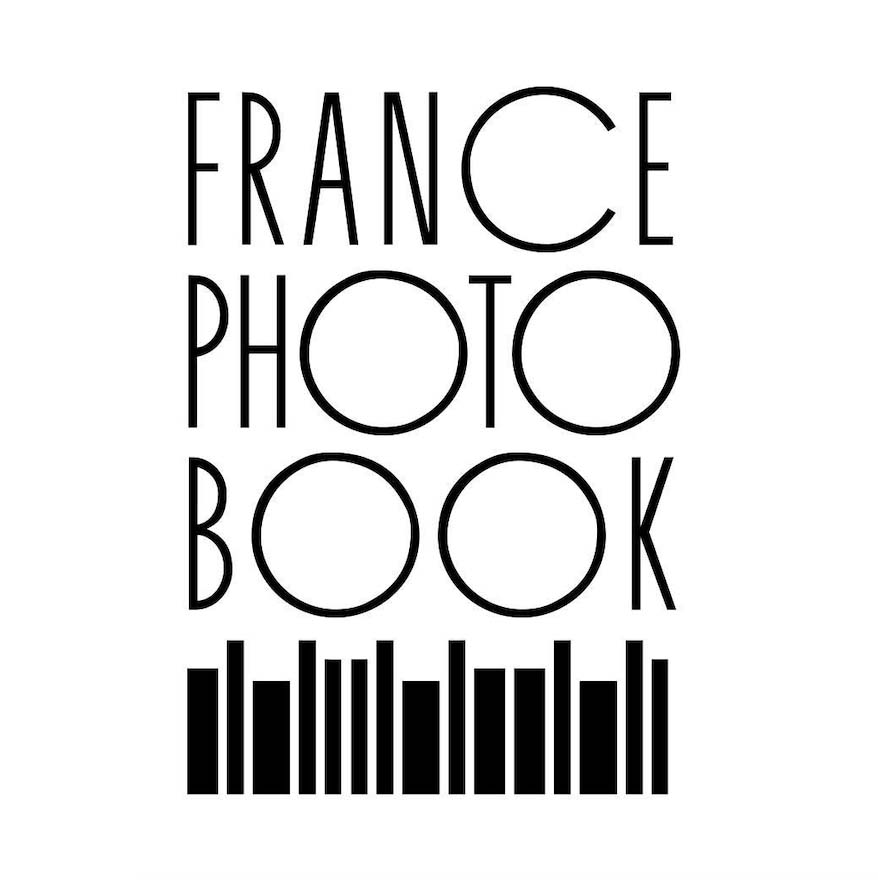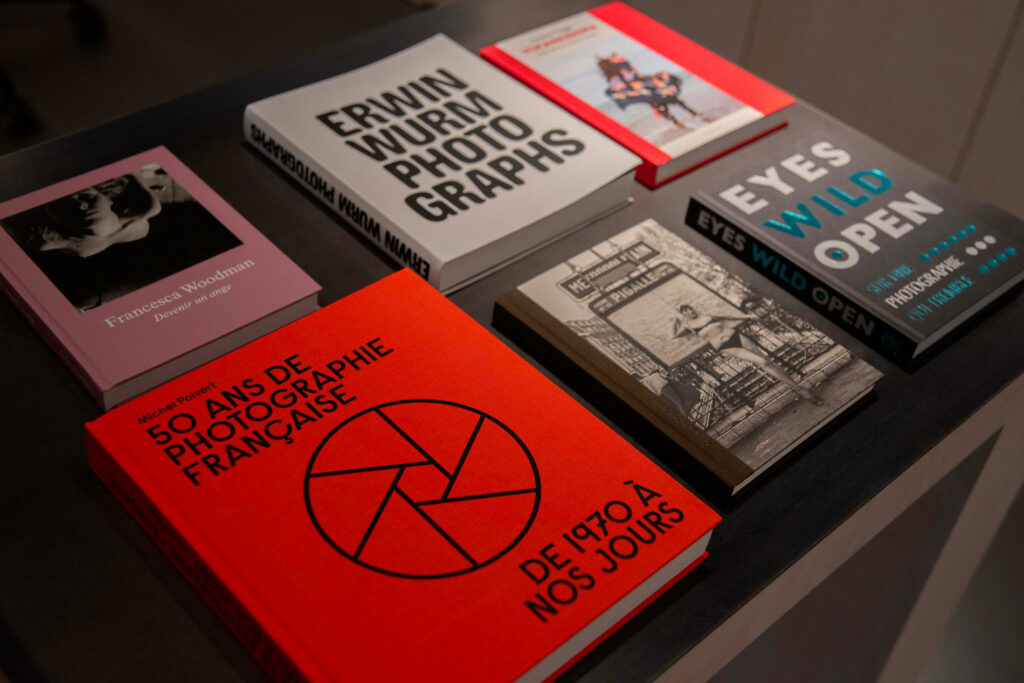 © Communication Ville de Mougins
The Mougins Center of photography supports French photo publishers through France PhotoBook, a French association gathering the main independent French publishers of photography books.
The production of photography books is particularly rich and diversified in France.
France PhotoBook aims to promote and safeguard a rich though fragile ecosystem, by preserving a unique expertise and encouraging the consideration of a sector that has become essential in the field of contemporary photographic creation.
For more information : cliquer ici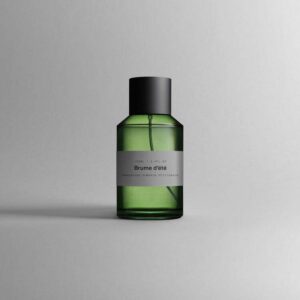 MarieJeanne's scents
are carefully selected and created in Grasse, France, and are involved in all stages of production, from the origin of the natural raw materials to the final fragrance. Its creator, Georges Maubert, is part of the fifth generation of the Robertet company, world leader in natural raw materials. Since 1850, his family has been working in the perfume industry, as farmers, chemists, perfumers, and sourcers. The craft is also valued by entrusting French glassblowers with the production of the glassware.
Price : 45€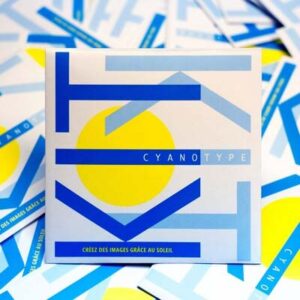 Cyanotype card kit
By : Emma Tarea
Cyanotype is an old photographic process invented in 1842. It gives a blue tint to images. Accessible to children from 5 years old and entirely handmade by the creator Emma Tarea in her workshop in Nice, the kit contains 7 ready-to-use sheets and an explanatory leaflet.
Price : 18€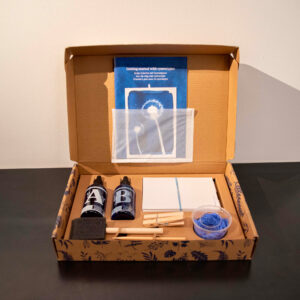 © Communication Ville de Mougins, 2021
The Cyanotype Box Set
By : les Raffineurs
Have you always dreamed of creating your own unique art prints ? Cyanotype Box Set, you get everything you need to create impressive works of art at home, using only sunlight and small leaves or flowers.
The kit includes :
– a detailed instruction manual (in English and French)
– 2 bottles of powdered cyanotype emulsion; simply add water to each
– a glass printing frame
– 24 sheets of assorted papers with different textures
– a foam brush
– a measuring cup, a mixing cup and disposable gloves
Price : 50€
FORMcard
By : Peter Marigold
FORMcard is a handy, pocket sized card of meltable bio-plastic. Simply drop it in a cup of hot water to make little solutions to everyday problems. When it's cool it's really strong like nylon, so you can make solid durable solutions with it, and then you can reheat it again and again to adapt, change and reuse it. Because it's a convenient card size, you can keep one in your pocket, wallet, kitchen drawer or tool box so that it's there whenever and wherever it's needed. A great benefit is that when it's very hot, it sticks to some other plastics, so you can actually use it to instantly fix say…. a favourite plastic shovel when you are on holiday, or a broken fridge drawer. It's also bio-degradable, so that at the end of it's life it can be composted.
Price : 8€ ( pack of three )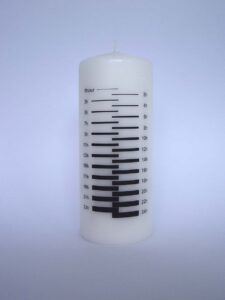 The Candle Clock
By : Nathalie Dewez
A candle whose burning time is graduated graphically on the candle itself and serves as a clock. Initially commissioned by the BOZAR Shop in Brussels in 2007, this candle was produced in limited quantities. Nathalie Dewez lives and works in Marseille.
Price : 11€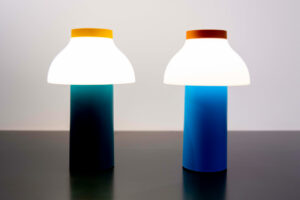 © Communication Ville de Mougins, 2021
Portable PC Lamp
By : Pierre Charpin
Specifications: L14xH22 cm, 0.3 kg, rechargeable battery with USB cable (included).
Small elegant wireless lamp with three light intensities for indoor and outdoor use thanks to a battery power system.
Although the designer is French, its philosophy is very Scandinavian: simplicity, precision and modesty, functionality and visual concealment of technical components.
Price : 85€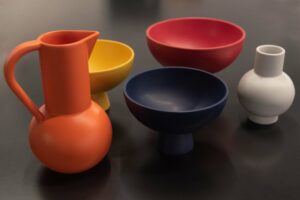 © Communication Ville de Mougins, 2021
The Strom collection by Raawii
By : Nicholai Wiig-Hansen
Inspired by the cubism of the early 20th century, Nicholai Wiig-Hansen contributes to Raawii's production through experimental drawing and modelling techniques. The result is a refined simplicity, geometric shapes and colors applied to functional objects of everyday life.
Price range : 50€ to 83€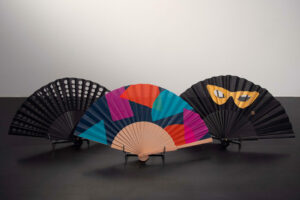 © Communication Ville de Mougins, 2021
Duvelleroy Fans
By : the House of Duvelleroy
Founded in 1827, Duvelleroy is a Parisian fan house, born from the dream of Jean-Pierre Duvelleroy to put the fan back into the hands of women. Since 2010, the House of Duvelleroy has been using the traditional know-how of French fan making for its Couture fans, while bringing this art of living into the contemporary world with its Ready-to-wear fans, made in small series in Spain.
Price range : 45€ to 55€.
Around the exhibition " love, eternally "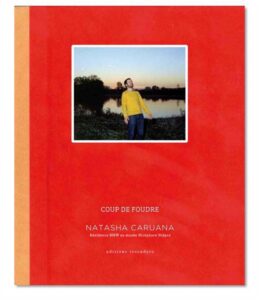 « Love at First Sight »
By : Natasha Caruana
The series "Love at First Sight" results of the work carried out by the artist Natasha Caruana during a 3-month residency at Nicéphore Niépce Museum in Chalon-sur-Saône. The series is inspired by her own life but also by popular myths and investigations carried out by neuroscientists, biologists and anthropologists.
In her quest for an explanation of love at first sight, she attempts to approach the truth on this unexplained phenomenon through photography.
Authors : Natasha Caruana,
Preface : François Cheval
Publisher : Trocadéro
Nb of pages : 40
Price : 29€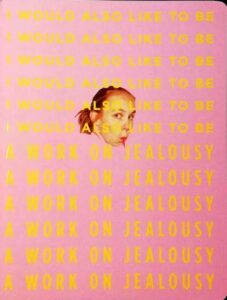 « I would also like to be / A work on jealousy »
By : Jenny Rova
Jenny Rova imagines herself in the position of her ex-boyfriend's new girlfriend by superimposing herself on their life together, through photos downloaded from Facebook. The artist jealously puts herself in the place of the new girlfriend and stages herself, imitating her pose, her expression, her clothes, all in order to paste her own image on the original. Taking the place of the new girlfriend, she is able to briefly see herself as part of her ex-lover's life once more.
Publisher : B. Frank Books
Nb of pages : 72
Price : 30€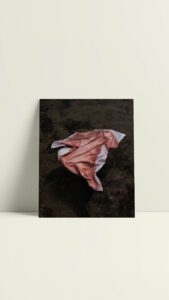 Print by Joanna Wierzbicka
Joanna Wierzbicka is the winner of the open call launched by Gaze magazine in spring 2020 on the theme of the self-portrait as a tool for female rebellion. In her series "Sense the Back of your Spine", from which this self-portrait is taken, she explores the art of camouflage by printing a T-shirt in her own image, wearing her body like a standard or looking at it from afar as if it belonged to someone else.
Poster in limited edition of 50 numbered copies. By buying or offering one, you support the artist as well as the upcoming Gaze prize for female and non-binary young talents.
Size 33,5 x 42cm
Paper : Magno satin 200g
Full colour printing offset with acrylic varnish.
Price : 55€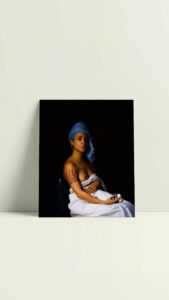 Print of Adeline Rapon
Adeline Rapon is a French photographer of Martinican origin who has produced a series of self-portraits reproducing portraits of West Indian women from paintings and personal archives. This image illustrates a text by art historian Saskia Hanselaar on Madeleine, the woman depicted in the famous painting entitled "Portrait of the Negress", reinterpreted here by the photographer.
Poster in limited edition of 50 numbered copies. By buying or offering one, you support the artist as well as the upcoming Gaze prize for female and non-binary young talents.
Size : 33,5 x 42cm
Paper : Magno satin 200g
Full colour printing offset with acrylic varnish.
Price : 55€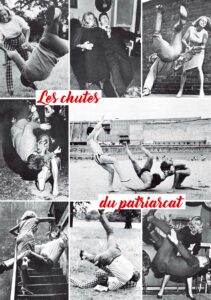 « Les chutes du patriarcat »
By : Émilie Pugnot
Founded by Émilie Pugnot in 2017, C.R.I.M.E-Photo or Centre de Recherche International sur le Mode d'Emploi illustré par la Photographie questions the images and tools of the popular, the world of work, of workers and their know-how by putting them in tension with the art world. Asserting herself through the simplicity of gesture, humour and derision, the artist likes to shake up the often-elitist codes and hierarchies of "culture".
Price : 25€