Curators: François Cheval and Yasmine Chemali
"What arrives to us here, in full face, unexpectedly, it is not the usual matter of curiosity […], this precious booty, it was not within the reach of an ordinary tourist, or even to an ethnologist of the usual model, to conquer it […] Pierre Verger does not say all, and does not show all. For he is also a wise man."
Foreword by Théodore Monod, in Pierre Verger, Dieux d'Afrique, Paris: Paul Hartmann, 1954.
The exhibition "Amexica : Marie Baronnet" is the second part of a two-phase research project entitled "Ce qui nous arrive ici, en plein visage," a French expression of Theodore Monod meaning "What arrives to us here, in full face.'' The exhibition "Photographier les vodous: Catherine De Clippel" formed the first part (5.11.2022 – 5.02.2023).
A barrier stands at the border between the United States and Mexico, a sinister defensive wall known to all. It alone embodies all walls, all refusals of the other. In Amexica, photography is a battleground, a fight between communities, cultures, countries, and, above all, a merciless struggle taking place between individuals and between genders.
In a territory surrounded with aggressive materials, contradictions cannot be resolved without clashes; an arena where, in the end, the same people always end up accepting defeat. Racial divide, class divide, here everything is opposed in a confrontation in which one of the protagonists begs and the other humiliates. A binary world: blinding daylight alternating with darkness, precarity with abundance, city with desert, DIY with sophistication, militia with coyotes, as if this part of the world only operates in schematic terms! But under the full moon, in the alternance between day and night, it is obvious that a battle between two forces, two impulses, is being played out: between life and death, between love and hate. The dividing line clearly indicates the territory of the master and the territory of the weak.
In a photographic series dedicated to the representation of the apocalyptic reality at the Mexico–US border, Marie Baronnet doesn't leave anything hidden. Through her use of strong, often contrasting colour, combined with a dusky tonality, she draws out the nature of a conflict that rips apart communities in which the differences between contradictory aspirations are irreconcilable. Everyday moments captured by the photographer are simply juxtaposed with other scenes that render the process intelligible – the apartheid created by the wall. It is vital to describe, portrait by portrait, all the protagonists of the drama to better understand what is taking place.
Biography
During her training at the École nationale supérieure des beaux-arts de Paris, Marie Baronnet (born in Paris in 1972) obtains a scholarship to study at the California Institute of The Arts in Los Angeles in 1997. Marie Baronnet's first works approach photography and video as a strictly artistic medium. In 1996 her multimedia work was presented at the musée d'Art moderne de la Ville de Paris before entering the collections of the Centre Pompidou.
Her abstract self-portraits were presented in New York County, alongside American feminist artists such as Cindy Sherman and Jenny Holzer, in the exhibition "Laughter Ten Years After: The Revolutionary Power of Women's Laughter" before being shown at the musée des Beaux-Arts in Paris in 1999.
As a freelance photojournalist for the French and American press (Libération, Le Monde, L'Obs, Newsweek, Sunday Times, etc.), she began to work on documentaries in the 2000s. She moved to Los Angeles in 2011 and published with André Frère Publishers, Legends: The Living Art of Risqué (2014), a book on the art of stripping and its pioneers across America. This series is part of the Centre audiovisuel Simone de Beauvoir collection.
Between 2009 and 2019, she regularly documents the American and Mexican border and makes her first documentary film on this subject, Amexica (95 min, 2020), co-produced by Raoul Peck's company Velvet Films and Arte).
In 2023, the Mougins Center of Photography dedicates a solo show presenting her work on the border as well as the film Amexica for the first time since its broadcast on Arte.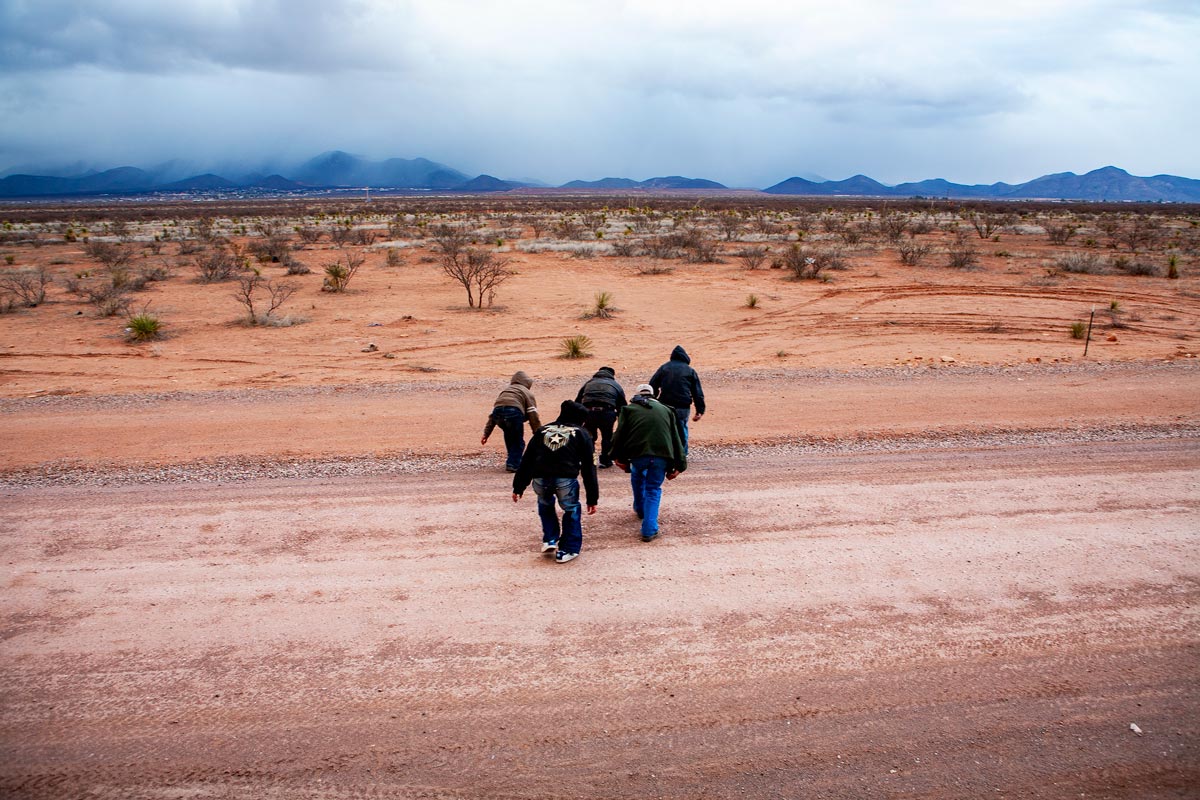 © Marie Baronnet
Migrants crossing the border
Naco, Arizona, USA, 2010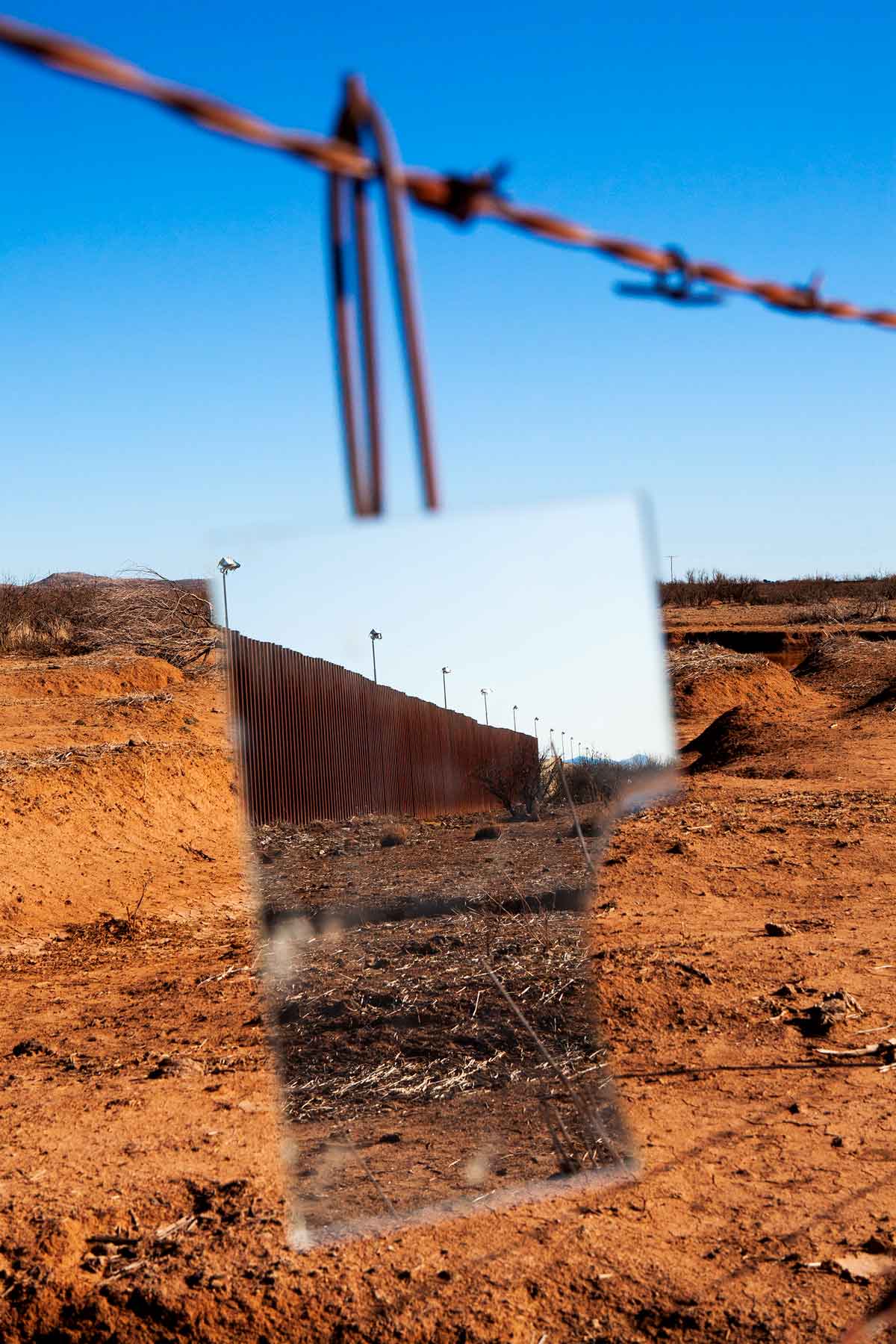 © Marie Baronnet
Mirror as a tool of communication between migrants
Naco, Mexico, 2010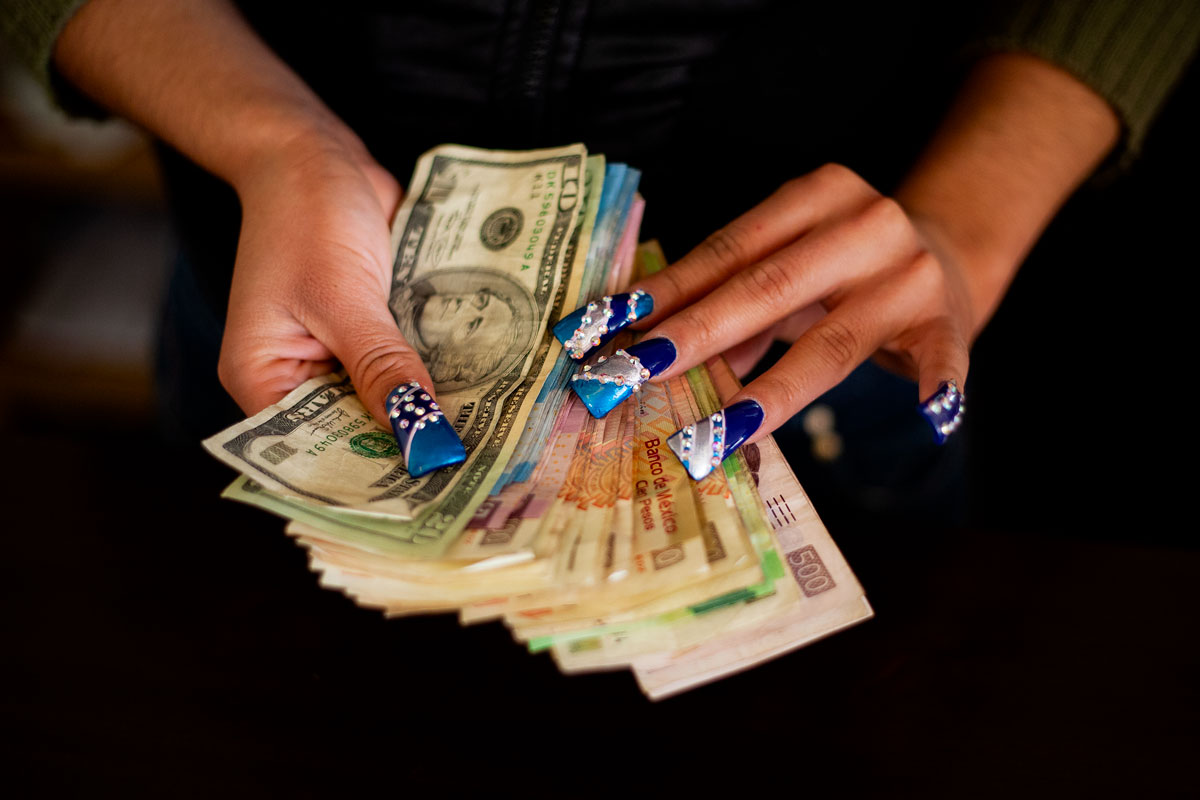 © Marie Baronnet
Mixed banknotes, dollars and pesos
Mexicali, Mexico, 2009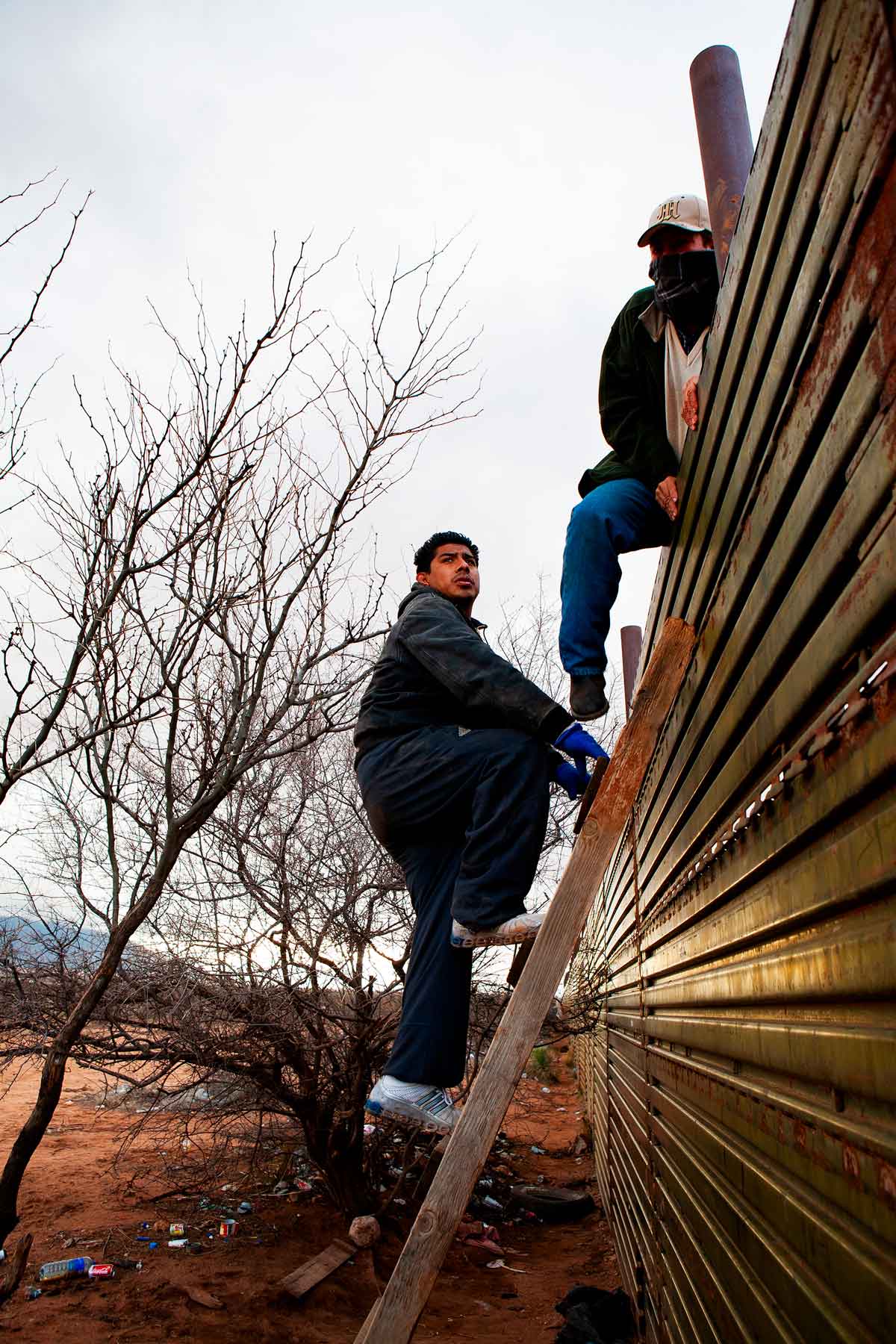 © Marie Baronnet
Naco, Mexico, 2010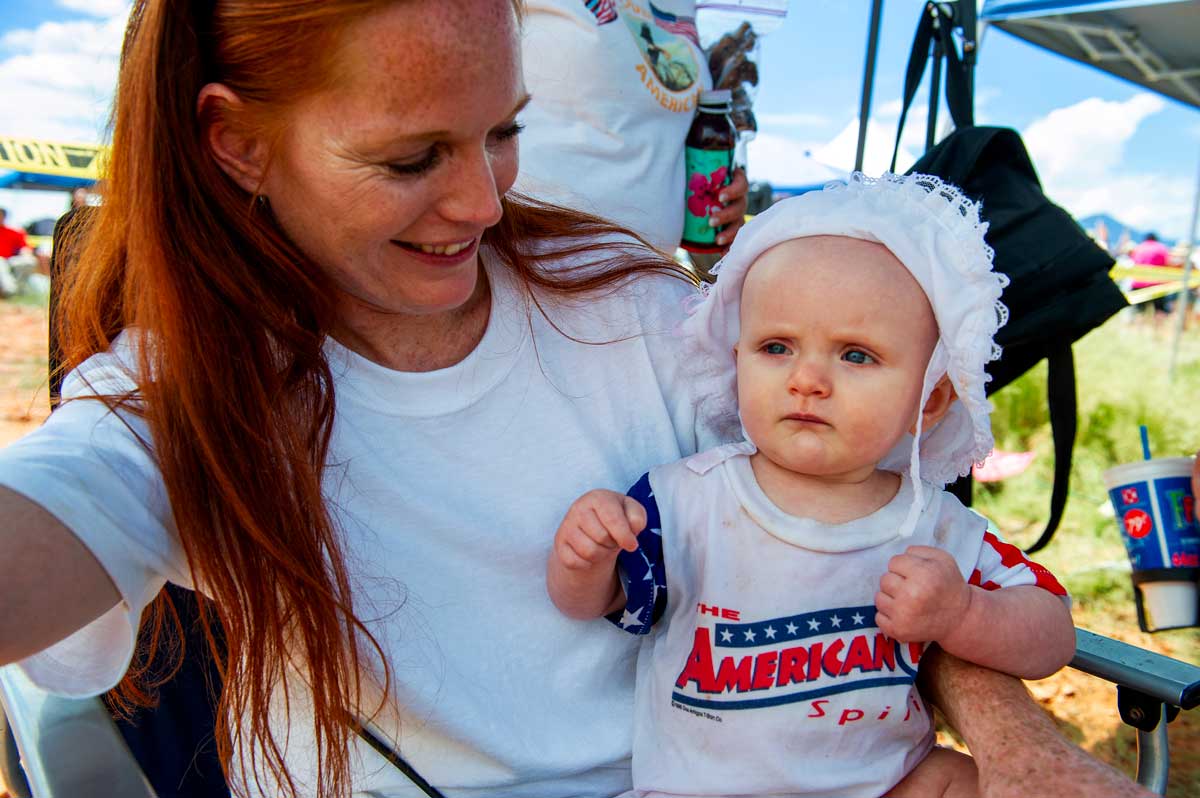 © Marie Baronnet
Tea Party Rally
Sonora desert, Arizona, USA, 2010
© Marie Baronnet
Morgue
Tucson, Arizona, USA, 2021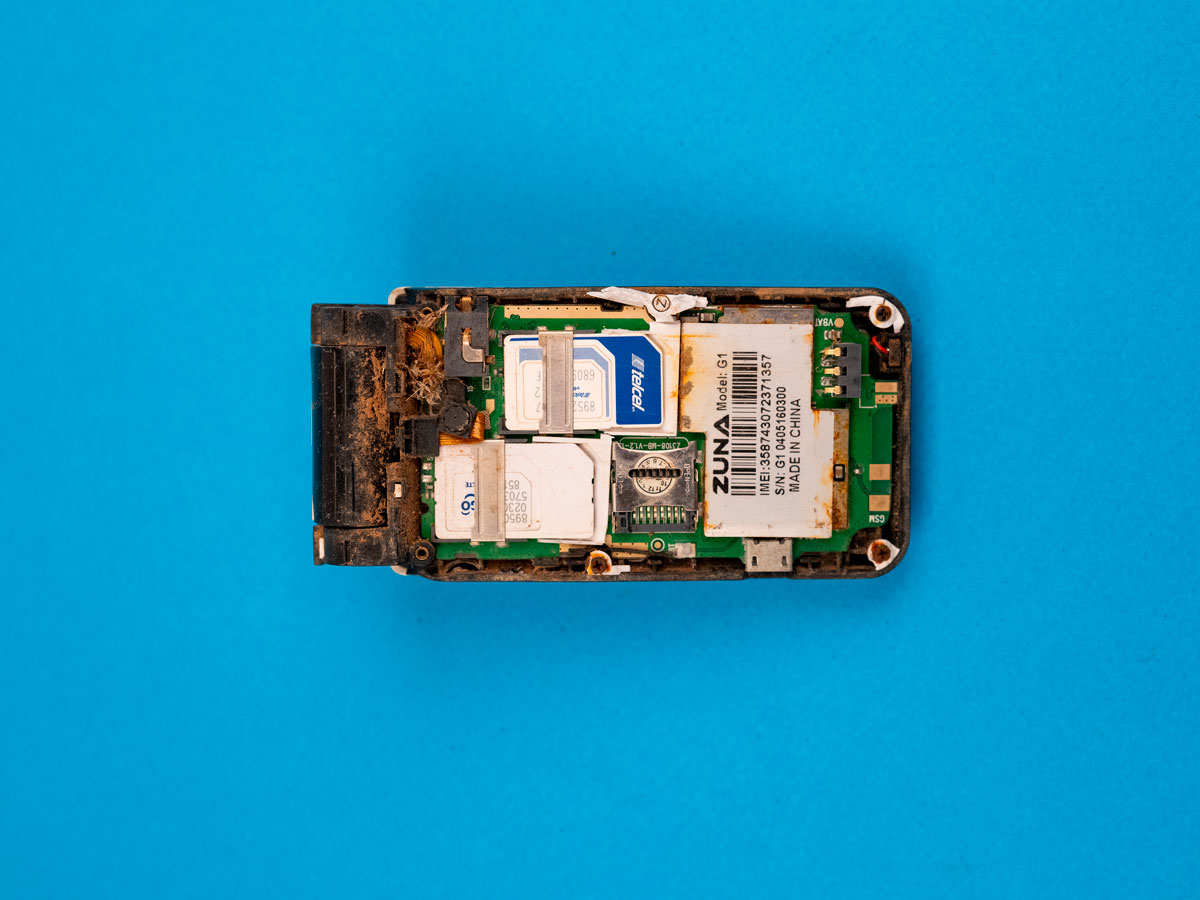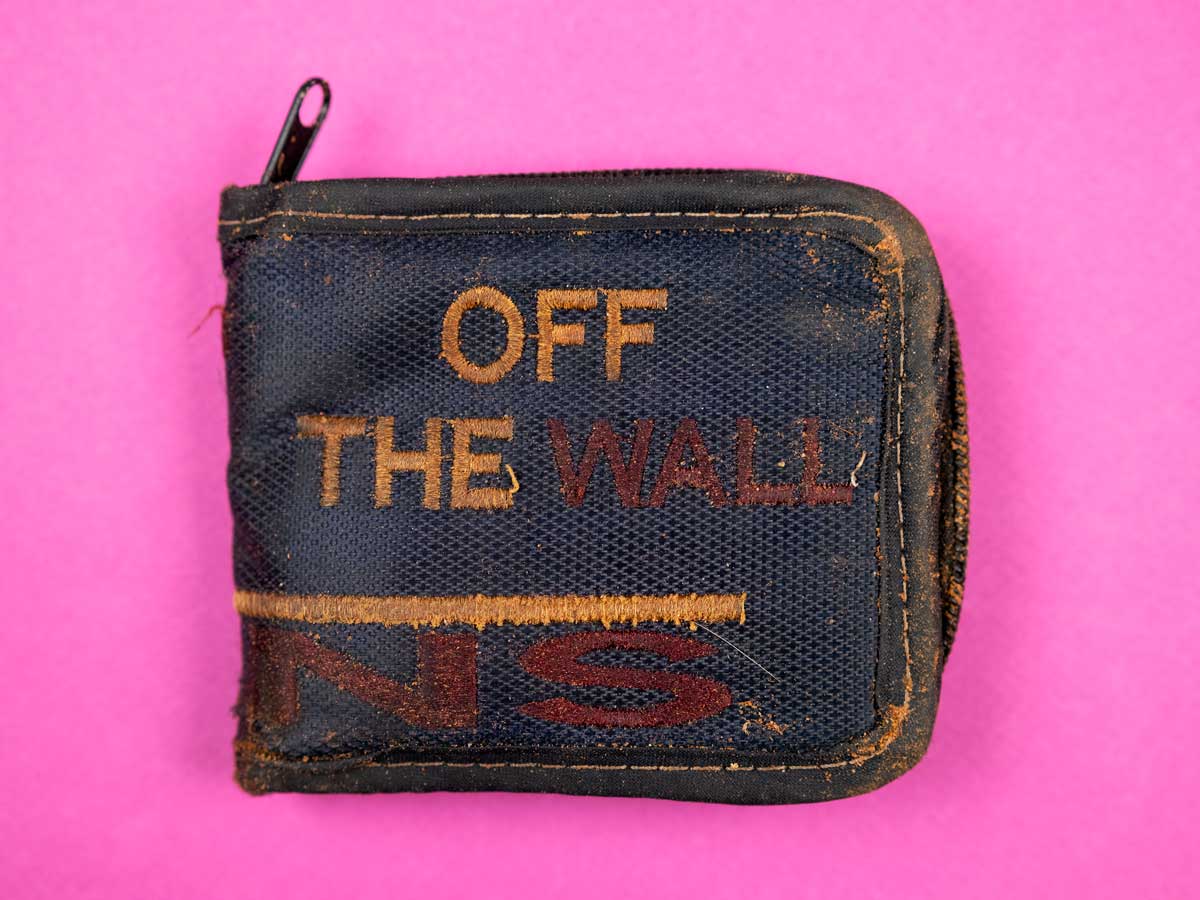 © Marie Baronnet
Morgue
Tucson, Arizona, USA, 2021
Documentary
2020
95′, digital, color, VOSTFR
Director: Marie Baronnet
Coproduction: Velvet Film – Arte France
Original score: Marc Ribot
Guided tour
by Marie Baronnet
Saturday 04.03.2023
15:00 Guided tour
15:30 Screening of Amexica
17:00 Q&A with Marie Baronnet and Nicole Fernández Ferrer of the Centre audiovisuel Simone de Beauvoir
No supplement on the admission fees
Young Audience Film Screening
Fête du court-métrage
Saturday 18.03 at 10:30 am
From 8 years old. Free admission
Conversation
Wenesday 29.03 à 18:30
Free admission
Compares point of view between Yvan Gastaut, historian and lecturer at the University of Nice Sophia-Antipolis and Éric Oberdorff, Compagnie Humaine's choreographer
Film screening
Saturday 25.03 from 19:00 to 21:00
Free admission
De l'autre côté de Chantal Akerman (France, 2002, documentary, 99′, VOSTFR)
and La promesa by Marie Baronnet (Mexico, 2023, documentary, 8′, VOSTFR)
Screening
Wenesday 17.05 from 19:00 to 21:00
Free admission
El velador by Natalia Almada (Mexico, 2011, documentary, 72′)
and La promesa by Marie Baronnet (Mexico, 2023, documentary, 8′, VOSTFR)
European Night of the Museums
Saturday 13.05 from 18:00 to 23:00
Free admission
Informations and booking
+33 (0)4 22 21 52 12
or +33 (0)4 22 21 52 14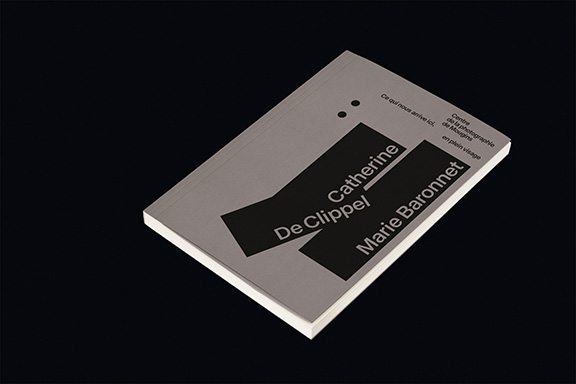 Ce qui nous arrive ici, en plein visage : Catherine De Clippel + Marie Baronnet
Authors : François Cheval, Jean-Paul Colleyn, Jérôme Esnouf
ISBN : 979-10-90698-54-3
Publishing : 31 October 2022
192 pages
Bilingual French/English
29€
A barrier stands at the border between the United States and Mexico, a sinister defensive wall known to all. It alone embodies all walls, all refusals of the other. Elsewhere, in Fon and Ewhe countries, other markers stand in the form of earth sculptures posed directly on the ground. Protuberances that separate the living from the spirits. Between Marie Baronnet's photographs, taken at the Mexican border, and those of Catherine De Clippel, taken in West Africa, a surprising relationship emerges. Both capture what happens between that which closes and that which opens, a beyond that sparks our (very human) curiosity. We must always understand what is hidden, what is on the other side.
Extrait de l'introduction, François Cheval
On sale at Mougins Centre of Photography's shop.
Curators: François Cheval and Yasmine Chemali
Born in 1931, Harold Feinstein started taking photographs in 1946, at the age of 15. Certain of his vocation as an artist, he left school at 16. The very next year he became, alongside Sid Grossman, the youngest member of the Photo League. Harold Feinstein is also renowned for being the youngest photographer to be included in the permanent collection of the Museum of Modern Art (MoMA) in New York following the acquisition of one of his photographs by Edward Steichen in 1950 on behalf of the museum, of which he was the curator. A rising star of the New York street photography avant-garde, his first major exhibition took place in 1954 as part of a group show at the Whitney Museum of American Art. He had his first solo show the following year at the Limelight Gallery, one of the first galleries devoted entirely to photography.
Since then, his photographs have been exhibited extensively and form part of prestigious private collections and permanent collections of major American museums, such as the Museum of Modern Art, the International Center of Photography, the Museum of Photographic Arts, the New York City Museum, the Jewish Museum and a further ten or so institutions.
In 1952, Harold Feinstein was drafted into the army to serve in Korea and used the opportunity to offer an intimate perspective on the daily life of young conscripts, from training camps to the front lines, passing through local villages. On his return from Korea, he settled in the legendary "Jazz Loft" in New York, where he met the painter David Young, the musicians Hall Overton and Dick Carey and above all the photographer W. Eugene Smith, with whom he collaborated actively on the layout of the famous Pittsburg Project. A worthy representative of the "New York School of Photography," Harold Feinstein's work spans nearly six decades, a period during which he paints an intimate portrait of an exuberant America full of vitality.
Coney Island is his preferred territory and he takes a mischievous look at life in his native New York. However, while his post-war snapshots of seaside revelry are the most well-known, his nudes, still lifes and Korean War photographs are a testament to his great sensitivity. In 1998, Feinstein broke new ground as one of the first photographers to use a scanner as a camera (a technique now known as scanography). At the age of 80, he received the Living Legend Award from the Griffin Museum of Photography.